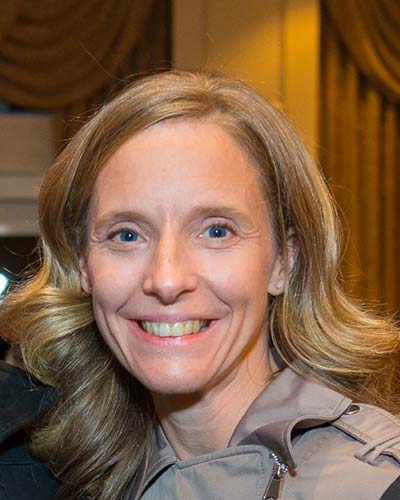 Dr. Catherine Textor has worked as a full-service family doctor in Prince George, British Columbia, for the past 16 years. One of four partners who own a group family practice, together they provide comprehensive care that includes obstetrical, palliative, and long-term care; home visits; surgical assists; and in-hospital care for their patients. Obstetrical care is a special area of interest for the practice, and they take referrals from colleagues within Prince George and outlying rural communities in the region. They also teach medical students and residents in their practice and within the hospital. For 11 years Dr. Textor also did part-time work in the emergency department at the University Hospital of Northern British Columbia (UHNBC).
As the physician lead at the Prince George Division of Family Practice, she is currently spearheading two large initiatives. The first involves preserving longitudinal family medicine within the community, including a new approach to the care of unattached patients and opening a new primary care medical unit at UHNBC in partnership with Northern Health. The second is developing a model for the delivery of mental health and substance use services in northern British Columbia.
Growing up in a small town on Vancouver Island, the only exposure Dr. Textor had as a child to the medical system was her family doctor. As she went through rotations in medical school, she found it difficult to pick just one specialty. She loves her job for the variety it brings and the privilege it offers of sharing in the most intimate moments of her patients' lives.
Canada's Family Physicians of the Year –
The Reg L. Perkin Award
Since 1972, the CFPC and the Foundation for Advancing Family Medicine have honoured family physician members who exemplify the guiding principles of family medicine. Initially, one award recipient was selected to receive the Family Physician of the Year (FPOY) Award each year. Since 2002, 10 family physicians have been recognized annually—one representing each CFPC Chapter.
Canada's FPOYs are chosen by their peers, other health care colleagues, and community leaders for:
Providing exceptional care to their patients
Making meaningful contributions to the health and well-being of their communities
Dedicating themselves as researchers and educators of future generations of family doctors
FPOY recipients must exemplify the four principles of family medicine:
Be skilled clinicians
Be community based
Act as a resource to a practice population
Recognize the central importance of the doctor-patient relationship
CFPC Chapters review nominations and select the FPOY for their respective provinces. The provincial FPOYs are honoured at their respective Annual Scientific Assemblies or Annual General Meetings. The national FPOYs are honoured at the annual CFPC Family Medicine Forum.