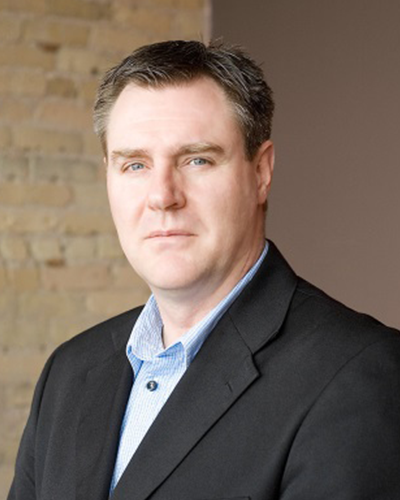 Dr Anthon Meyer is described as a primary care visionary with commendable leadership in providing comprehensive care to rural, remote, and First Nations communities throughout Canada.
After receiving his Bachelor of Medicine, Bachelor of Surgery (M.B. Ch.B.) from the University of Free State, South Africa, in 1991, Dr Meyer completed an internship with the Universitas Hospital Training Complex in South Africa in 1993. In 2000, he moved to northern Manitoba, and he received Certification in Family Medicine from the College of Family Physicians of Canada in 2004.
After establishing a general practice with ER skills and serving as a "fly-in" family physician in northern Manitoba, Dr Meyer relocated to Fort St. James, B.C., where he serves as Medical Director of the Fort St. James Medical Clinic. He also practices comprehensive family medicine and emergency care through his roles as a family physician with Stuart Lake General Hospital.
Dr Meyer is the founder of Amdocs, a unique primary care model that has led to the recruitment of health care providers and the establishment of full-service, rural general practices with ER skills in the Inuit and First Nations communities in northern Manitoba and Ontario.
Currently, Dr Meyer serves as Assistant Professor with the University of British Columbia, the University of Northern British Columbia, and the Northern Ontario School of Medicine, as well as a lecturer with the Faculty of Medicine at the University of Manitoba. He is also a peer assessor with the College of Physicians and Surgeons of British Columbia.
In addition to his clinical work and various academic leadership roles, Dr Meyer serves as chair of the board of AMCARE (Aggregated Metrics for Clinical Analysis and Research Evaluation) in Northern Health.
When he is not volunteering his time to assist in population health projects, Dr Meyer (a soon-to-be granddad) enjoys traveling and spending time with his wife, Lydia; their daughter, Marile, and her husband, Pieter; and their son, Anthon Jr.
Canada's Family Physicians of the Year – the Reg L. Perkin Awards

Since 1972, the CFPC and its Research & Education Foundation have honoured family physician members who exemplify the guiding principles of family medicine. Initially, one award recipient was selected to receive the Family Physician of the Year (FPOY) Award each year. Since 2002, ten family physicians have been recognized annually—one representing each CFPC Chapter.
Canada's FPOYs are chosen by their peers, other health care colleagues, and community leaders for:
Providing exceptional care to their patients
Making meaningful contributions to the health and well-being of their communities
Dedicating themselves as researchers and educators of future generations of family doctors
FPOY recipients must exemplify the four principles of family medicine:
Be skilled clinicians
Be community based
Act as a resource to a practice population
Recognize the central importance of the doctor-patient relationship
CFPC Chapters review nominations and select the FPOY for their respective provinces. The provincial FPOYs are honoured at their respective Annual Scientific Assemblies or Annual General Meetings. The national FPOYs are honoured at the annual CFPC Family Medicine Forum.