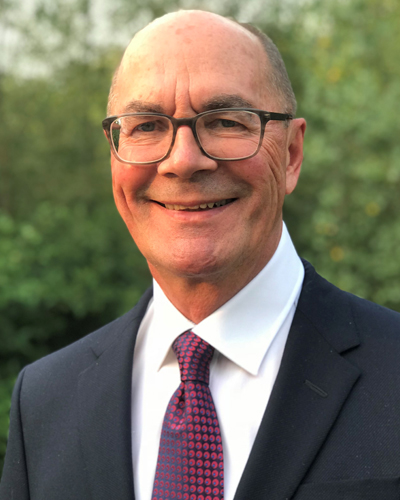 Dr. Warren Huber was raised in Southey, Saskatchewan, graduated from the College of Medicine at the University of Saskatchewan in 1970, and then took up internship and residency at Hurley Hospital in Flint, Michigan. He returned to Saskatchewan in 1972 and joined the Humboldt Medical Clinic. He has been serving the Humboldt and LeRoy communities, providing primary, acute, emergency, and trauma care ever since.
An active member on the Physician Recruitment Committee for Humbolt and surrounding areas, Dr. Huber has held many appointments throughout his career. These include being a part-time faculty member at the University of Saskatchewan College of Medicine, a member of the Medical Advisory Committee for the Saskatchewan Cancer Foundation, and the current Chief of Staff of the Humboldt District Hospital and Rural Division of the Saskatoon Regional Health Authority. His involvement with the College of Physicians and Surgeons of Saskatchewan includes membership on the Perinatal and Maternal Mortality Study Committee, an elected member of Council, and a member of the Council Executive Committee. Today, he remains heavily involved with teaching students, residents, Saskatchewan International Physician Practice Assessment candidates, nurse practitioners, and Advanced Cardiovascular Life Support instruction.
Dr. Huber is held in high esteem by the staff at Humboldt District Hospital—he is a respected and knowledgeable voice among his peers and his dedication to his patients and high standards of practice and professionalism are evident in all that he does. He and his wife, Karen, have been blessed with three daughters and six grandchildren, and continue to reside in Humboldt.
Canada's Family Physicians of the Year –
The Reg L. Perkin Award
Since 1972, the CFPC and the Foundation for Advancing Family Medicine have honoured family physician members who exemplify the guiding principles of family medicine. Initially, one award recipient was selected to receive the Family Physician of the Year (FPOY) Award each year. Since 2002, 10 family physicians have been recognized annually—one representing each CFPC Chapter.
Canada's FPOYs are chosen by their peers, other health care colleagues, and community leaders for:
Providing exceptional care to their patients
Making meaningful contributions to the health and well-being of their communities
Dedicating themselves as researchers and educators of future generations of family doctors
FPOY recipients must exemplify the four principles of family medicine:
Be skilled clinicians
Be community based
Act as a resource to a practice population
Recognize the central importance of the doctor-patient relationship
CFPC Chapters review nominations and select the FPOY for their respective provinces. The provincial FPOYs are honoured at their respective Annual Scientific Assemblies or Annual General Meetings. The national FPOYs are honoured at the annual CFPC Family Medicine Forum.