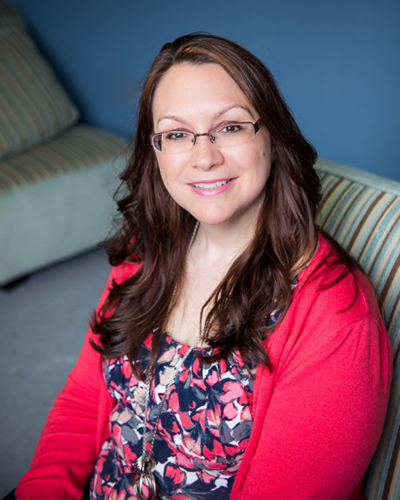 Respected by her colleagues and cherished by her patients for her commitment to patient advocacy, Dr Trina Stewart is well known on Prince Edward Island (P.E.I.) as a devoted family physician, mentor and teacher.
As a medical graduate of Memorial University of Newfoundland, Dr Stewart received Certification in Family Medicine by the College of Family Physicians of Canada (CFPC) in 2000, and became a Fellow in 2011. In 2010, she received a Diploma in Practical Dermatology from Cardiff University in Wales.
Dr. Stewart has practised comprehensive family medicine since residency –including surgical assists, inpatient, geriatric, emergency and ambulatory care–beginning in southern Nova Scotia and later in Summerside, P.E.I., where she currently practices family medicine, teaches medical students and provides dermatology services. Since 2005, she has owned and operated Esprit Medical Aesthetics and co-owns a spa with her sister in New Brunswick.
In 2004, Dr Stewart began serving as a lecturer to medical students and residents of Dalhousie University. Since 2008, she has served as Curriculum Coordinator with the Family Medicine Residency program for Dalhousie's P.E.I. site and tutors students in the Practical Dermatology Program at Cardiff University.
Currently, Dr Stewart represents the Atlantic region as a national member of CFPC's Dermatology Committee. Since 2011, Dr Stewart has participated as a national board member of the Canadian Association of Aesthetic Medicine and has served as a Cabinet Member of the P.E.I. Family Medicine Residency Site for Dalhousie University since 2008.
In 2013, Dr Stewart received the CFPC's Award of Excellence, and in 2010, the Janus Continuing Professional Development Award. In 2008, she received the PEI Family Medicine Preceptor of the Year award from Dalhousie University.
In her rare moments of spare time, Dr Stewart enjoys spending time with her husband, Dean, and their two children, Dexter and Lindsay. She loves to sit on the deck at their cottage and read a book, or go for a long walk.
Canada's Family Physicians of the Year – the Reg L. Perkin Awards

Since 1972, the CFPC and its Research & Education Foundation have honoured family physician members who exemplify the guiding principles of family medicine. Initially, one award recipient was selected to receive the Family Physician of the Year (FPOY) Award each year. Since 2002, ten family physicians have been recognized annually—one representing each CFPC Chapter.
Canada's FPOYs are chosen by their peers, other health care colleagues, and community leaders for:
Providing exceptional care to their patients
Making meaningful contributions to the health and well-being of their communities
Dedicating themselves as researchers and educators of future generations of family doctors
FPOY recipients must exemplify the four principles of family medicine:
Be skilled clinicians
Be community based
Act as a resource to a practice population
Recognize the central importance of the doctor-patient relationship
CFPC Chapters review nominations and select the FPOY for their respective provinces. The provincial FPOYs are honoured at their respective Annual Scientific Assemblies or Annual General Meetings. The national FPOYs are honoured at the annual CFPC Family Medicine Forum.