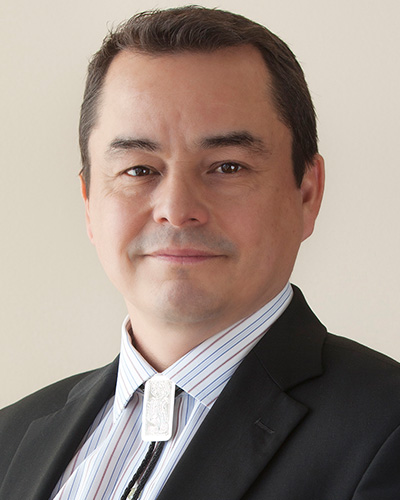 Former National Chief Shawn A-in-chut Atleo is the 2013 recipient of the CFPC Scotiabank Family Medicine Lectureship Award. This award recognizes an outstanding Canadian or international figure who has contributed significantly to issues related to the health and well-being of people in Canada and/or around the world.
Chief Atleo began his career as a facilitator, trainer, and entrepreneur working with and for First Nations peoples. He holds a Master's of Education from the University of Technology in Sydney, Australia (in partnership with University of British Columbia, University of the Western Cape South Africa, and University of Linkoping Sweden).
In 2008, Chief Atleo's commitment to education was recognized in his appointment as Chancellor of Vancouver Island University, becoming BC's first Indigenous Chancellor. He has been honoured to receive several Honorary Doctorate of Law degrees from universities throughout Canada. He also received the University of Technology (Sydney) Alumni Award for Excellence 2011 in the Faculty of Arts and Social Sciences. In February, 2012, he was awarded the Queen Elizabeth II Diamond Jubilee Medal for his advocacy work on behalf of First Nations across Canada.
Chief Atleo is a Hereditary Chief from the Ahousaht First Nation. In July 2012, he was elected to a second consecutive three-year mandate as National Chief to the Assembly of First Nations, and has since resigned. Previously, Chief Atleo served two terms as Regional Chief of the British Columbia Ahousaht First Nation. Committed to the principles of working together through inclusion and respect, he forged the historic Leadership Accord among First Nations leadership in British Columbia in 2005.
Advancing a vision of supporting and enabling the success of every First Nation on the basis of their rights and responsibilities, National Chief Atleo and the National Executive have taken forward a bold plan of action and engagement with all sectors of Canadian society. First Nations from across Canada supported Chief Atleo in confirming education as a top priority for the Assembly. Since then, he has been a tireless advocate for First Nations by spending time in First Nations in every region of the country, with federal, provincial, and territorial leaders and with national and international audiences.
CFPC Scotiabank Family Medicine Lectureship Award

The CFPC-Scotiabank Lectureship is supported by the CFPC, the Foundation for Advancing Family Medicine, and Scotiabank. It is awarded to an outstanding national or international figure who has contributed significantly to medicine, family medicine, and/or the health and well-being of the population in Canada or around the world.