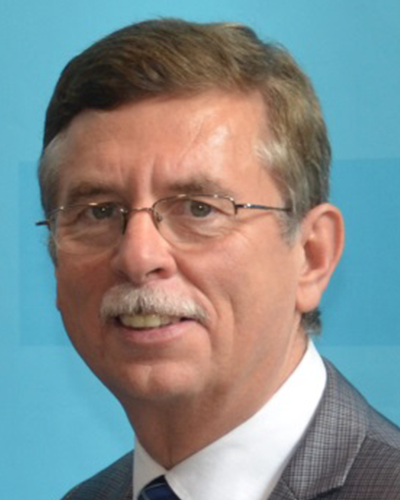 Dr Percy Crocker is acknowledged for his kindness, compassion, and dedication to his patients, practice, and continuing professional development.
In 1989, Dr Crocker received his medical degree from Memorial University of Newfoundland (MUN). He obtained Certification in Family Medicine from the College of Family Physicians of Canada in 1991 and became a Fellow in 2004.
Dr Crocker began practising family medicine in 1991 with a special focus on geriatric and palliative care. In his work with Eleven Elizabeth Family Practice, he provides house calls and visits patients in long-term care facilities in St John's. Since 1992, Dr Crocker has served as a preceptor to family medicine residents of MUN's Faculty of Medicine Department. He also served as a clinical lecturer from 2001 to 2009, and since then has continued in his role as Clinical Assistant Professor.
Dr Crocker has participated in several working and advisory groups regarding primary health care reform and alternative payment plans, and was an early champion of electronic medical records (EMR) in Newfoundland. In 2007, Dr Crocker's EMR work led to a partnership with the Eastern Regional Health Authority for the Primary Health Care Enhanced Information Technology Project and Practice Management/Electronic Medical Record Urban Pilot Project. Since 2012, he has participated in the Electronic Health Records Labs—Clinical Working Group for the Newfoundland and Labrador Centre for Health Information (NLCHI).
Since 2005, Dr Crocker has served on the Ethics Committee for Chancellor Park, an extended care facility, and, since 2014, on the Canadian Primary Care Sentinel Surveillance Network (CPCSSN) Advisory Committee for Newfoundland and Labrador.
Dr Crocker and his wife, Bessie, are the proud parents of Paul, who is currently completing his family medicine residency, and Joy, who just began a pediatric residency program. Dr Crocker enjoys traveling, photography, and gardening.
Canada's Family Physicians of the Year – the Reg L. Perkin Awards

Since 1972, the CFPC and its Research & Education Foundation have honoured family physician members who exemplify the guiding principles of family medicine. Initially, one award recipient was selected to receive the Family Physician of the Year (FPOY) Award each year. Since 2002, ten family physicians have been recognized annually—one representing each CFPC Chapter.
Canada's FPOYs are chosen by their peers, other health care colleagues, and community leaders for:
Providing exceptional care to their patients
Making meaningful contributions to the health and well-being of their communities
Dedicating themselves as researchers and educators of future generations of family doctors
FPOY recipients must exemplify the four principles of family medicine:
Be skilled clinicians
Be community based
Act as a resource to a practice population
Recognize the central importance of the doctor-patient relationship
CFPC Chapters review nominations and select the FPOY for their respective provinces. The provincial FPOYs are honoured at their respective Annual Scientific Assemblies or Annual General Meetings. The national FPOYs are honoured at the annual CFPC Family Medicine Forum.