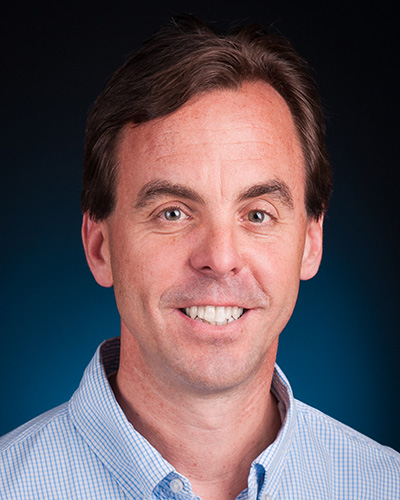 Dr Michel Cauchon is the 2013 recipient of the Family Physician of the Year Award for Quebec. This award recognizes outstanding CFPC family physician members—one in each province—who exemplify the best of what being a family physician is all about.
For more than 25 years, Dr Michel Cauchon has been balancing his roles as family physician, professor, and researcher at the Unité de médecine familiale Maizerets in Quebec City. Receiving his medical degree from Laval University in Quebec in 1986, Dr Cauchon received his Certification in Family Medicine two years later. In 2002, he became a Fellow of the CFPC.
Dr Cauchon has been a member of Laval University's Department of Family Medicine since 1988, first as Lecturer and, since 2006, as Associate Professor. Dedicated to innovation in helping students learn, he created InfoCritique, an online program that enables residents to develop scientific evidence analysis and management skills on an interactive basis. This course is now available in Quebec universities and many francophone countries.
Sought after for his expertise, Dr Cauchon has taken on a leadership role with many committees, including Laval University's Annual Family Medicine Teacher's Forum and the Annual Pharmacotherapy Day. He has won several awards for academic excellence, including an award for a teaching and research program on shared decision making in treating acute upper respiratory infections with antibiotics.
Dr Cauchon is involved in improving the quality of care in Québec-Nord, where he oversees the Quality of Procedural Skills for the community organization, Conseil des médecins, dentistes et pharmaciens. At the provincial level, he is a member of the Institut national d'excellence en santé et en services sociaux and the Quebec Formulary Committee.
Canada's Family Physicians of the Year – the Reg L. Perkin Awards

Since 1972, the CFPC and its Research & Education Foundation have honoured family physician members who exemplify the guiding principles of family medicine. Initially, one award recipient was selected to receive the Family Physician of the Year (FPOY) Award each year. Since 2002, ten family physicians have been recognized annually—one representing each CFPC Chapter.
Canada's FPOYs are chosen by their peers, other health care colleagues, and community leaders for:
Providing exceptional care to their patients
Making meaningful contributions to the health and well-being of their communities
Dedicating themselves as researchers and educators of future generations of family doctors
FPOY recipients must exemplify the four principles of family medicine:
Be skilled clinicians
Be community based
Act as a resource to a practice population
Recognize the central importance of the doctor-patient relationship
CFPC Chapters review nominations and select the FPOY for their respective provinces. The provincial FPOYs are honoured at their respective Annual Scientific Assemblies or Annual General Meetings. The national FPOYs are honoured at the annual CFPC Family Medicine Forum.