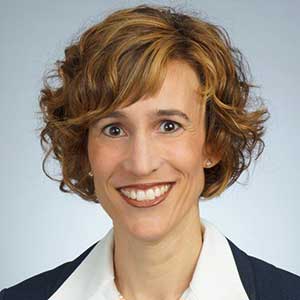 Dr. Catherine Hudon
Project lead
Catherine Hudon, MD, PhD, CCFP, Professor, Family Medicine and Emergency Medicine Department, University of Sherbrooke
---
Project location
Quebec, Nova Scotia, New Brunswick, and Newfoundland and Labrador
---
Project summary
Many patients with complex and chronic conditions, mental health issues, and social vulnerability struggle to receive needed care during the pandemic.
Dr. Catherine Hudon adapted an existing case management (CM) strategy for virtual use to connect patients with important health and support services. A collaborative, client-driven approach, CM is an efficient and effective way for primary care providers to help patients achieve their health goals.
Dr. Hudon's innovation supports primary care nurses who serve as case managers, to assess patients' needs by phone and connect them to mental health and other health or community resources as required.
The approach serves as a model for person-centred care when access to face-to-face care is disrupted.
For more information on this project, its partners and collaborators.