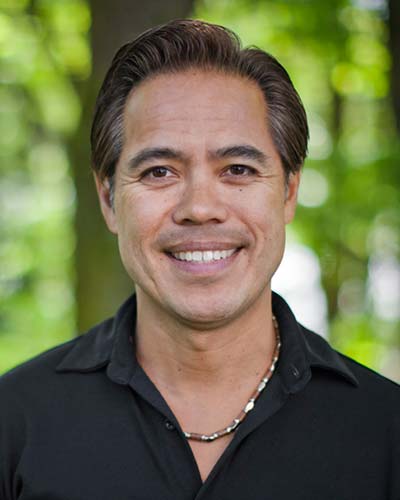 Dr. Evan Adams is a Coast Salish actor and family physician from the Tla'amin First Nation near Powell River, British Columbia. After completing his medical degree at the University of Calgary he did his residency at the University of British Columbia (UBC), where he focused on Aboriginal health at the St. Paul's Site of the UBC Family Practice Residency Program in Vancouver. In 2009 Dr. Adams received his master's degree in public health from Johns Hopkins University in Baltimore, Maryland. He was the first person to fill the role of Aboriginal health physician advisor in the Office of the Provincial Health Officer in British Columbia, a position he held from 2007 to 2012. He then served as deputy provincial health officer from 2012 to 2014.
Since 2014 Dr. Adams has been Chief Medical Officer with the First Nations Health Authority in British Columbia; in this capacity he works closely with government partners on population and public health issues. He is engaged in ongoing health care system transformation initiatives and is proud to bring forward wellness directives generated by First Nations communities.
With more than 30 years of experience as a motivational speaker, Dr. Adams offers perspectives from Indigenous realities, academia, medicine, and the performing arts.

TD Insurance Spotlight on Achievement Award
The TD Insurance Spotlight on Achievement Award is bestowed on an outstanding national or international figure who has contributed significantly to medicine, family medicine, and/or the health and well-being of the population in Canada and/or around the world.
Recipients have articulated the unique sphere of influence of family physicians as agents of change in communities and the importance of health care policies in supporting this role. The Spotlight may take the form of a keynote presentation, discussion panel, or debate.