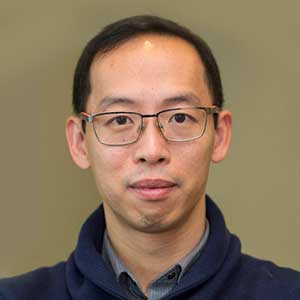 Dr. Henry Siu
Project lead
Henry Siu, MD, MSC, CCFP (COE); associate professor, Department of Family Medicine, McMaster University Family Health Centre
---
Project location
Hamilton, Ontario
---
Project summary
Early in the pandemic Dr. Henry Siu noticed that many frail patients were avoiding or delaying seeking care—a scenario that could increase the likelihood of negative health outcomes.
To respond to this gap in care, Dr. Siu and his project team developed a contact and monitoring pathway to help family physicians proactively identify older adults with frailty.
The pathway supports patient assessment, including COVID-19 risks and overall mental and physical health, and helps family physicians link patients with the appropriate care and supports.
The pathway has enhanced the patient and provider relationship and enabled family physicians to improve the care they provide patients during the pandemic. It has also alleviated pressure on hospital and secondary health care systems.
For more information on this project, its partners and collaborators.