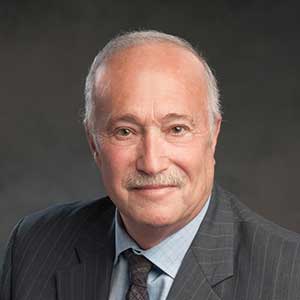 Dr. Mark Yaffe
Project lead
Mark Yaffe, MD CM, MCISc, CCFP, FCFP; full professor, Department of Family Medicine, McGill University, St. Mary's Hospital Centre of the Integrated University Centre for Health and Social Services of West Island of Montreal
---
Project location
Montreal, Quebec
---
Project summary
Older adults with chronic illness who are restricted to home during the pandemic may experience increased anxiety and depression during the pandemic.
To support family physicians in providing care for this group of patients, Dr. Mark Yaffe and a multidisciplinary team adapted an existing approach to care that uses telephone coaching by trained non-health care personnel and self-care tools.
The approach has proven useful in other settings in supporting patients and physicians as they address undermanaged mental health symptoms.
For more information on this project, its partners and collaborators.