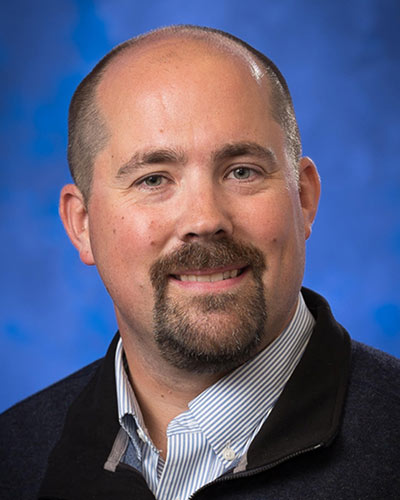 "Family practice is the best job in the whole world. You have the privilege and opportunity to be there for birth and death, for crisis and chaos, sorrow and joy. You get to save lives, cure disease, and solve crime. There just aren't many opportunities in life to do those things concurrently."
Passionate advocate. Visionary change leader. Quintessential rural family physician. These are the words Dr. Joshua Greggain's colleagues use to describe him.
Taking inspiration from his father, who was a rural physician in northern Alberta, Dr. Greggain was drawn to rural family medicine. After completing his family medicine residency in Chilliwack, British Columbia, Dr. Greggain relocated to the rural community of Hope. In 2007 he joined the Hope Medical Centre and the physician staff at Fraser Canyon Hospital.
Witnessing gaps in access to care in Hope and in the remote and Indigenous communities of the Fraser Canyon, Dr. Greggain sought to build a diversified, inclusive community health care system. His engagement with local Indigenous and rural communities—through his work at the Hope Medical Centre and the House of Sexwna7m, an Indigenous-led primary care outreach clinic in Anderson Creek—helped make this happen. His efforts to increase access to health services allowed him to establish strong relationships with the people in these communities.
Dr. Greggain received his medical degree from the University of Calgary in 2003 and completed his family medicine residency at the University of British Columbia in 2005. True to his rural roots, he received a 2020 Rural Service Award from the Society of Rural Physicians of Canada (SRPC) and his Fellowship of Rural and Remote Medicine of the SRPC in 2021. He was awarded Fellowship in the College of Family Physicians of Canada in 2019. He is most proud of the town of Hope bein recognized with the 2019 Rural BC Community Award from the Rural Coordination Centre of BC.
A family man at heart, Dr. Greggain, his wife, Jennifer, and their two children enjoy the great outdoors and adventure travel. He and his family have been privileged to live, work, and play on the traditional, ancestral, and unceded territory of the Stó:lō and Nlaka'pamux First Nations for the past 18 years. Dr. Greggain was humbled to have received an eagle feather and been blanketed by both nations, an honour bestowed on few.
Canada's Family Physicians of the Year –
The Reg L. Perkin Award
Since 1972, the CFPC and the Foundation for Advancing Family Medicine have honoured family physician members who exemplify the guiding principles of family medicine. Initially, one award recipient was selected to receive the Family Physician of the Year (FPOY) Award each year. Since 2002, 10 family physicians have been recognized annually—one representing each CFPC Chapter.
Canada's FPOYs are chosen by their peers, other health care colleagues, and community leaders for:
Providing exceptional care to their patients
Making meaningful contributions to the health and well-being of their communities
Dedicating themselves as researchers and educators of future generations of family doctors
FPOY recipients must exemplify the four principles of family medicine:
Be skilled clinicians
Be community based
Act as a resource to a practice population
Recognize the central importance of the doctor-patient relationship
CFPC Chapters review nominations and select the FPOY for their respective provinces. The provincial FPOYs are honoured at their respective Annual Scientific Assemblies or Annual General Meetings. The national FPOYs are honoured at the annual CFPC Family Medicine Forum.