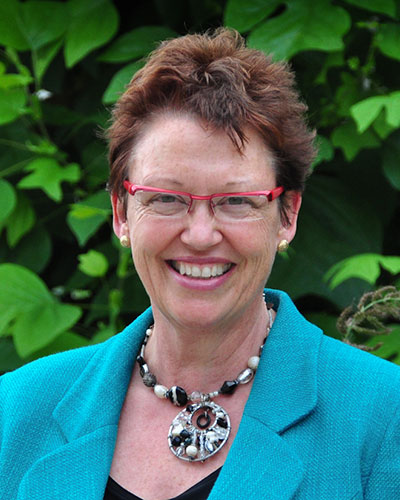 As a professor in the Department of Family Practice at the University of British Columbia (UBC), and a full-time researcher in UBC's Centre for Health Education Scholarship, Dr. Joanna Bates brings a generalist orientation to educational practice, research, and undergraduate medical education. Although she is no longer in practice, patients and their health is always foremost in her mind.
Dr. Bates graduated from McGill University in 1976, completed a rotating internship, and then entered community-based family practice in 1983. She was appointed to the UBC Faculty of Medicine as an assistant professor in 1997, and promoted to professor in 2008.
Dr. Bates mentors family physicians and family practice residents engaged in educational scholarship. At this stage in her career, she enjoys mentoring and working with younger colleagues, exploring new research questions, and collaborating with research teams. Dr. Bates chose family medicine for the diversity of medical problems and patient continuity. She has practised in the emergency room of a downtown teaching hospital, in the inner city core, in a university teaching practice, and in the broader community. The best part of her work is learning new skills and being able to contribute to patients' health and her discipline.
Lifetime Achievement in Family Medicine Research Award

These awards honour individuals who are trailblazers and leaders in family medicine research, and who have made a significant career contribution to family medicine research during their active career years. These awards give public recognition to both their work and to the discipline of family medicine.