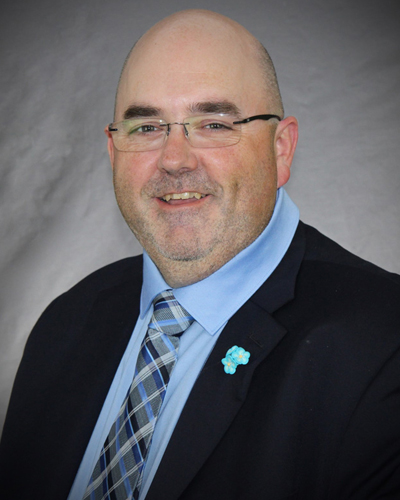 Dr. Jared Butler has always regarded family medicine as the heart of health care in Canada. Being raised with values that instilled the importance of giving back to others, he envisioned a life in family medicine that would provide him with opportunities to care for patients in his community. In 2008 he obtained a degree in medicine from Trinity College Dublin, then completed his family medicine residency program at Memorial University of Newfoundland, graduating in 2010.
Throughout his career, Dr. Butler has aimed to divide his professional time between his sports and family medicine practices and his responsibilities as a physician. He has worked as the medical liaison for Ball Hockey Canada and Basketball Newfoundland & Labrador, the Grand Falls-Windsor Minor Hockey's medical director, and as vice president and chief medical officer for Hockey NL.
In 2017 Dr. Butler received the Award of Excellence from the Newfoundland and Labrador College of Family Physicians. He chairs the palliative care committee that developed standing orders and policies around palliative care, and cherishes the award highlighting his work in this area. His most recent undertaking is the launch of the Holdfast Foundation in memory of his late parents and brother. This foundation endeavours to improve and inspire the lives of children in the community.
Acknowledging the community for shaping him into the doctor he is today, Dr. Jared Butler leads his professional practices to give back to his peers and his community by providing high-quality, high-impact care.
Canada's Family Physicians of the Year –
The Reg L. Perkin Award
Since 1972, the CFPC and the Foundation for Advancing Family Medicine have honoured family physician members who exemplify the guiding principles of family medicine. Initially, one award recipient was selected to receive the Family Physician of the Year (FPOY) Award each year. Since 2002, 10 family physicians have been recognized annually—one representing each CFPC Chapter.
Canada's FPOYs are chosen by their peers, other health care colleagues, and community leaders for:
Providing exceptional care to their patients
Making meaningful contributions to the health and well-being of their communities
Dedicating themselves as researchers and educators of future generations of family doctors
FPOY recipients must exemplify the four principles of family medicine:
Be skilled clinicians
Be community based
Act as a resource to a practice population
Recognize the central importance of the doctor-patient relationship
CFPC Chapters review nominations and select the FPOY for their respective provinces. The provincial FPOYs are honoured at their respective Annual Scientific Assemblies or Annual General Meetings. The national FPOYs are honoured at the annual CFPC Family Medicine Forum.