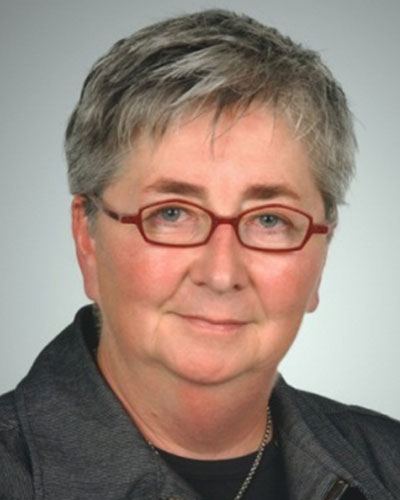 Dr. Diane Clavet is the 2013 recipient of the Donald I. Rice Award. This award recognizes an outstanding CFPC family physician who has contributed to teaching, vision, and leadership in the discipline of family medicine.
Dr. Clavet has more than 30 years' experience as a family physician. She achieved her Certification in the College of Family Physicians of Canada in 1980 shortly after her graduation from the family medicine program at Laval University in Quebec City that same year.
Dr. Clavet spent her first four years of practice in the Magdalen Islands, a remote area of Quebec. Since her adventures there she has been involved as a clinical teacher in a family medicine unit, first in Quebec City and, since 1996, in Sherbrooke, Quebec. In 1992, Dr. Clavet obtained a master's degree in health sciences education. Upon completion, she became the Family Medicine Department's Faculty Development Coordinator at Laval University, in Quebec City, and held the position until 1996.
Dr. Clavet then moved to the University of Sherbrooke, where she is currently a professor in the Faculté de médecine et des sciences de la santé (FMSS) and from 1998 to 2004 was the Family Medicine Residency Program Director. Dr. Clavet is currently Director of the Centre for Health Sciences Education and Assistant Dean in Educational and Professional Development at the University of Sherbrooke.
In 2000, Dr. Clavet became a Fellow of the CFPC. She has been actively involved in the Section of Teachers since 2006, and was its chair from 2008 to 2011. Dr. Clavet is regularly involved provincially, nationally, and internationally as a consultant and speaker, speaking on faculty development themes in particular.
Donald I. Rice Award

This award is named in memory of Dr. Donald I. Rice, Executive Director of the CFPC from 1965 to 1985. The award recognizes outstanding family physician members of the College for their contributions to teaching, for their vision, and for their leadership in the discipline of family medicine.